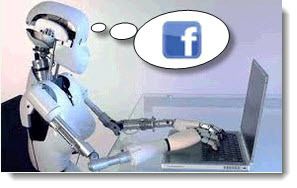 For the last couple of years, I've used the PushButton Leads Facebook Autoposter and I really love it. It's been easy to use and gives me a lot of flexibility with spacing the posts apart.
But a couple of months ago, I started looking for a second autoposting programs to use for a 2nd Facebook account that I began using for my marketing. I wasn't interested in a software to run from my computer but one that worked as a Facebook application like the PushbuttonLeads program. In my search, I came across a new autoposter called "ToolsStar" that is amazingly inexpensive ($5.99 per month) as opposed to what I pay for the PushButton Leads program which is $19.95 per month. I really like this program and it's been trouble-free for me. In fact, I opted to use this as my primary FB posting program and replaced PushButton leads.
It's simple to use and very straightforward. One of the things I like is I can break all of the Facebook groups that I've joined into separate smaller lists. I prefer having it broke up into groups of 50 – 60 and run my campaigns in smaller chunks a few hours apart. This keeps me from being flagged by Facebook.
I set all of my campaigns so that the postings are at minimum time interval of 5 minutes. Tools Star allows you to space your posts as much as 10,15, 20 minutes apart. You'll want to vary the time interval between posts so that you don't get flagged by Facebook. You can also schedule your campaigns for any day or month you want, which is a great way to plan your promotions.
A Few Tips for Avoiding the "Facebook Police"
A few pre-cautionary techniques so that using an auto-poster doesn't backfire on you and land you in "Facebook Jail":
Space it Out: Schedule your posts so that each post is done in intervals of 5 minutes (or more). If FB's software detects you posting too fast, you'll get your ability to post in FB groups suspended for a time.
Don't be Greedy. Don't manually post in FB at the same time that your auto-posting application is running. FB will assume someone else is trying to access your account and subject you to trying to identify random pictures of people you have as friends to prove that you are who you say you are! If you want to do some manual posting, stop or reschedule your autoposting campaign for a time after you do anything manual in your FB account.
Give it a Rest. Don't post the same Ad in the same FB group more than once is a 24 hour period. In fact, 48 hours is best and it's best to use an Ad with a different graphic, different Ad copy, and different link. That way you don't tick off the members in the group and get yourself reported to the admin. Some group admins (like myself) monitor their group closely at what's being posted and will take action against abuse.
Breaking up is not so bad. Break up your campaigns with wide intervals between them. I like to let a campaign run for a few hours then stop it and have it continue a few hours later. Sometimes I have it stop in the late evenings and have it rescheduled to resume in the late morning the next day. This will make FB think that it's a live person and not a machine running the campaign.
Don't be Monotonous! Change up the type of campaign you're using. Don't always use pictures and links. Sometimes do strictly a well written text-based campaign with no links and request people to leave you a comment, In-box you, friend-request you, or leave an email address that is set up with an autoresponder to email them the requested information.
Variety is the Spice of Life. Change your message. Don't always use an Ad. Sometimes offer things of value like an encouraging message/picture or a link to a blog you've written about something that would be of use to others. This will get you friend requests and also attract others who would recognize you as an authority and someone they would want to work with (attraction marketing).