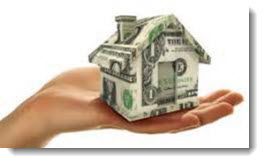 There are many benefits to having your own home-based business. Of course, the financial benefits of supplementing your income and the potential for earning enough money to leave a dead-end job are great things. Another side benefit is the personal growth and development that are experienced as you learn to grow your business. But if you're living in the U.S., a BIG benefit is the tax benefits that you're afforded when you run a business out of your home.
One of the things that I learned some years back when getting started in the home-based business industry is that even if you lost money in a home-based business, the tax write-offs made it all financially worthwhile. So even if you lose money with your home-based business, you still win because of the tax advantages.
Income Tax Deductions
In a recent article in Forbes magazine, it stated: "The tax benefits of operating a home office can be lucrative. If your situation qualifies, you can deduct a portion of your home's expenses, such as mortgage interest, property taxes, utilities and repairs and maintenance, against your business income. To qualify, your home office must be your principal place of business and you can only deduct the proportionate amounts of the total expense which are directly related to your business. Although you cannot create a loss with your home office expenses, you can carry them forward to future tax years if you do not have enough business income to use them up in the current year."
In the video below, Sandy Botkin, tax lawyer, CPA, and former IRS attorney has done the following video to help explain some of the great tax advantages that you have by starting your own home-based business.