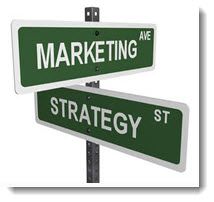 If you've been around the marketing industry (offline or online), you've no doubt heard the statements , "The money is in the LIST" or "The fortune is in the FOLLOW UP".
I have found that is absolutely true. My greatest spikes in income have been from using my list in building a team and the ability to follow up with my prospects.
Having a list of people who know you is critical in building a team in any network marketing or online business venture. These are the people that you'll periodically contact to build a rapport with and the ones that you will eventually ask to join you in your venture.
The way an online marketer will build their list is by using an email autoresponder. I know a number of people who shy away from having an email autoresponder because they feel they are not technically inclined enough to use one. My answer to that is…"Get over it!" Every good email autoresponder will have an instuctional on how to use it and, like anything else in life, you'll get comfortable using one with a little bit of practice. In fact, you'll never want to be without one in your marketing career.
What is an Email Autoresponder?
An autoresponder is a sequence of pre-written email messages that gets sent to subscribers who have opted into a form you have at a website, blog, or capture page. You can set the email messages to go out to your prospects in the order and frequency that you decide. For instance, you can set your email marketing messages to go out to your prospect every day, every other day or every two or more days or even a combination of any frequency between messages that you desire. The idea is that you want to follow up with your prospects because very few people will buy from you or join you after they are introduced to your offer for the first time. Generally it will take up to 7 or more followups before people will join you or buy from you. Each message should be crafted with benefits why your prospect should seriously consider joining you.
Choices, Choices, Choices
There are no shortage of choices in getting an email autoresponder. Two popular ones are Aweber ($19 per month) and GetResponse $15 per month and $25 per month if you're list gets bigger than 2,500). Both are fine brands that offer you lots of features and frills with them. I have used both of these and have found that they work very well and are favorites among many marketers. My only issue is that both of these tend to be a little more time-intensive or task-intensive then I care for them to be. Both of these also have affiliate programs with them which pays you for others you refer to use their service. That's always a nice feature because it could help you offset the price of your monthly subscription.
If you're a novice internet marketer or a newbie who hasn't got a lot of money in your marketing budget, I would recommend the following email autoresponders. These would also work well if you're an experienced marketer.
ListWire
Listwire is a FREE email autoresponder service that has all of the features you would need. That being, the ability to send out automated follow up messages as well as setting up a broadcast to your entire mailing list. The system is easy to use and you'll be able to effectively build and manage your list with ListWire. Plus you can't argue with the pricepoint, it's FREE.
This will raise one question though: So how does this company stay in business if what they offer is FREE? Ahhh, and therein lies the rub. In exchange for your free membership, they can also use your email and your list to also send marketing messages. Now as long as you don't mind that, then this still isn't bad if you're looking for a cost-effective way to build your list and your team.
GVO
GVO offers a whole marketing suite in addition to an autoresponder for less than $10 per month. I will tell you right off the bat, this is my #1 recommendation and a top favorite for many marketers. The autoresponder is easy to use – just watch their video instructionals and you'll be up and running in minutes. Their email autoresponders come with all of the features that you'll need to build and manage your list and also send out broadcasts as well. You can use text as well as html to make your emails look spiffy (most other email autoresponders offer the same). You also don't have to worry about another company marketing to you or your list. The list you build with GVO will be 100% yours alone.
The thing I like best about GVO is they give you a lot more for your money. You get blog and website hosting as part of your monthly $10 subscription. The importance of having a blog as an online marketer can't be understated, it's one of the best ways to build your brand and attract others to you. In addition, GVO gives you the GVO Easy Video Producer that will help you to shoot videos over their utility and also host your videos on their servers. You don't have to worry about being shut down and losing your videos which is something that Youtube has been notorious for doing. GVO also offers online marketing training in their GVO Academy.
Another powerful feature is GVO's Online Conference Rooms. GVO Online Conferencing allows you to have an online conference room wher you can share video, as well as documents and your desktop. Very powerful for building your team as well as for prospecting.
In addition to all of this, GVO also allows you to earn money referring others to their service as an affiliate for them. This automatically comes with your monthly subscription and if you're an expense-conscience marketer, you'll appreciate that their commission structure pays you better than all of the other email autoresponder companies. You'll quickly be able to offset your expenses for using this service and possibly be in profit, if you market GVO's feature-rich services.
I hope that this info has helped you. Please "like" this on my Facebook utility at the top or share this article with your team.