Every good business uses marketing resources and tools to build a profitable business. Online Marketing is no different. With all the stuff on the internet today, it can be extremely frustrating to narrow it down to what you need to produce results.
These are some of the tools that I have personally used to advance my business. Everything in my toolbox is ABSOLUTELY necessary towards my ongoing success. I keep things simple and if I don't personally use it, then it's not on my list. These tools are well researched, have amazing testimonials and have massive proven results.
In case you're wondering if I earn a commission for my recommendations: YES of course I do, but not without personal proven experience & results. I know if you apply what you learn from these resources or use these tools you'll likewise receive positive results in your marketing. My mission is to get to the destination as quick as possible and with that in mind these are my personal MUST have tools. Having said that, some of these resources may be FREE, but most aren't.
---
 GVO provides me with a whole array of online marketing tools for a crazy low price. They provide you with a blog (like this one), website hosting as well as email autoresponders, video marketing hosting, production tools, prospecting tools and more. I use GVO's email autoresponder exclusively to build my email subscriber lists. The price point here is ridiculously low which is the reason why GVO is a favorite with most online marketers. GVO has been in business for a number of years and it is a trusted name in the industry of online marketing because of their pricing and reliability. You can get GVO's services for a 14-day FREE trial and under $10 per month afterward.
---
Landing Page Monkey is an Online Marketer's dream. This is a powerful capture page creator that is really SIMPLE for anyone to use. You can create your own lead capture pages for any business you want. You can use any still-picture or Youtube or Vimeo video you want for the background so that your finished product is a very attractive lead capture pages. Mostly every feature of your pages are customizable. All of the pages are hosted on their servers so you don't have to have your own website hosting.
You'll need to have your own autoresponder service such as GVO, GetResponse, Aweber, etc. The great news is that you can integrate ANY autoresponder that you may be using into your page so that you can capture the leads and build your list. Landing Page Monkey provides easy-to-follow video tutorials to show you how to use every feature making it extremely user-friendly, especially if you're not technically-inclined.
The BEST part is that it's only a ONE-TIME purchase price of $34.95! You can make unlimited lead capture pages with No Monthly Subscription Fees. Read My Review about Landing Page Monkey if you'd like to learn more. Otherwise, Click Here to check out Landing Page Monkey.
---
WeVideo is a great little FREE service that I use for editing videos that I shoot. When my computers were running on Windows XP, it came with a video editor that I used for my videos. But the later Windows operating system had done away with that feature so I had to turn to other resources and WeVideo fit the bill. Essentially it's a web-based service that allows you to upload your videos and edit them with effects, text, title pages, music overlays, voice-overs and more. It's simple to use and you can quickly sign up for your own account by using your Facebook account. It does offer you upgrade options for a modest monthly charge, but you get plenty of horsepower just using the FREE account. It gives you the option to download the finished product so that you can upload it to YouTube, Vimeo, or GVO's video hosting. Check it Out Here.
---
Generating leads from Facebook is one of the most cost effective ways to generate leads. One method is to post Ads to several business-related Facebook groups. To do this efficiently, you should consider either outsourcing your posting activities or using a resource to schedule posts for you. I recommend using ToolsStar FB Autoposter. I've used other systems that have been problematic and found myself being put in "Facebook jail". I found ToolsStar to be the best one available because you have total control over your posts, it's affordable ($5 per month), and it tracks clicks on your ad so you can tell the effectiveness of your Ad copy. The best part is that it's completely web-based and there's no software to download. Get a 7-day Free Trial here.
---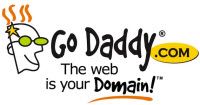 Go Daddy Domains: Usually with your opportunity/affiliate issued website, you'd get a long, non-personal, non-branding URL. One way you can help brand your opportunity and yourself is to get a unique domain URL. It's cheap and a marketing necessity to have your websites distinctly named. When you get a new URL you can simply forward the site to your company site. The great thing I like about GoDaddy, is that not only can you use and direct a Domain name that you pick out, but you can create a good number of Subdomains and point all those to different websites at no additional cost. It's a great cost-effective way to use what you purchase from GoDaddy.
To Get a GoDaddy URL for your websites, Click Here.
---
GetResponse is an easy, user-friendly autoresponder program to create and manage your email marketing. There's some really well done video tutorials in the system to show you how to set everything up. All of their features, from creating top quality emails/newsletters with graphics to tracking and reporting campaigns, are surprisingly simple to use and understand. You'll find for all that it offers, GetResponse is one of the best overall services for your money. Many features that other email marketing services charge extra for are included with GetResponse's monthly pricing. It's great for beginners and easy to switch over from other email marketing services. See if you agree by trying out their 30-day free trial (no credit card required). Click Here to check it out and start a FREE trial!
---
ClickMagick: When you're marketing online using different avenues of getting traffic to your website (ie: social media sites, banner ads, solo emails, link ads, etc), you'll want to know where your results and where the best traffic is coming from. Or else you may end up wasting time or money from traffic sources that aren't working for you or on an Ad or website that isn't converting. The only way to do this is by tracking everything by using an online ad tracking system. ClickMagick is the next-generation ad tracking and link management system that makes every click you get more profitable. It even lets you add custom pop ups and "MagickBars" to ANY page (even affiliate links and sites you don't control!) I use this system exclusively and I love it. Get all the details here.
---
BYO Audio: This has been one of my all time favorite marketing tools. Next to video, audio is a powerful marketing tool to place on your websites, emails, autoresponders, blogs, and social media pages. Actually you have video capability with BYO Audio as well. This helps you gain your audience's attention and help them get to know you and hear your story.
This one tool has helped me get responses for a number of years and I just can't do without this little jewel. It's easy to use, all accessible online, you can record your voice over the phone and there's no software to download. So if you have a bad hair day and don't want to do a video, do audio…it just flat out works. Click Here to Learn More.
---
IBO Toolbox is a FREE training/advertising/ online marketing community platform for people building a business on the internet and sharing ideas. If you're using Facebook for your social media platform to share your business, you should also expand and use IBO as well. There are several benefits that this resource gives you. One main thing is it'll help you and your business get more online exposure. You'll get to meet some great like-minded people online as well. CLICK HERE to Check it Out.
---
 Realistic Drop Card is a drop card that looks like a realistic $5, $10, $20, or $100 dollar bill that will catch the eye of a passerby. You can have your message pointing your prospect to your website or your phone number. You can leave these at gas pumps, business books/magazines at your local bookstore, ATM, bulletin boards, elevators, etc. This is a great offline prospecting technique that takes no level of expertise and can drive traffic to your website and captured by an autoresponder. One great thing about this tactic is that these don't get thrown away very easily. People will pick it up and hand them to their friends, so it's viral. Click here to check these out and design your own.
---

 Simple Voicemail Box: This resource has been what I have used for creating a sizzle line to attract & capture qualified leads for several years now. It's cost-effective and easy to use. You don't need anything other than your telephone to create your sizzle message. This is excellent for using dropcards or directmail marketing (ie: postcards, sales letters, sales booklets).